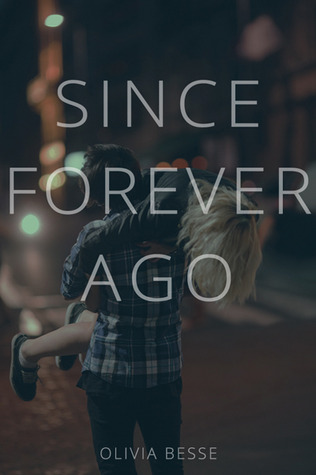 ARC via NetGalley in exchange for an honest review
You can find this review and others on my Goodreads here.
Ok so I am pretty sure highlighted the crap out of my Kindle and that there are so many notes in there with the phrases, 'awwwwwwww', 'ooooooh', and 'nononononono its not supposed to be that way damnit!'. There are others as well but I think those were the most frequent. Other than that, I really really really loved the book. One of the few books I would give 5 stars to because 1. I could not stop laughing, 2. It was too cute that I highlight almost every intimate moment, 3. It was also awkward, not that I like awkward but the awkwardness of everything gave the book the feeling of realness to it. The thoughts the characters Max and Riley had for one another and about the situations had me thinking is the author following me? How does she know what I'm thinking?
I loved the funny moments in the book, it had me literally laughing out loud to the point where I had to shut myself in my room to keep from annoying my family with my constant out of nowhere bursts of laughter. There is also a huge smile on my face that stayed with me throughout the book and some old frown lines when the book turned somewhere I did not want it to go and I had to stop reading and take a walk.
This read had me with crazy, out of control emotions and I enjoyed every bit of it.
Since Forever Ago follows Riley and Max as they move from best friends to a maybe couple. Riley just broke up with her boyfriend of 6 years when she learned of him cheating on her with 20 something other girls and decides that to get over him she needs to get back into the dating scene but problem is she doesn't know how. She then looks to her best guy friend, Max, to assist her in her maybe new boyfriendhunt. Max is all for helping her with this 'hunt' though really he only plans to sabotage every date she goes on in order for Riley realize that the only guy for her is Max. Everything is smooth and dandy between the two after their relationship starts off beginning with one drunken night that led from one thing to another. Until problems emerge, trust is confused, and best friend relationships just may not be the best kind of relationships out there, it may just be the thing to ruin it all.
At first I really didn't want to read this book, being that I was in a mourning period from a different book, and usually when that happens I don't want to read at all or just want to read something I have read before that I know I loved to get my thoughts off that one book. When I picked this read on my Kindle I didn't know what I was going into, I knew that it dealt with best friends turning to maybe couple and it had me thinking that this may be a cute love story, something I desperately needed and I began to read.
By the time I looked up from reading it was dark and I had finished to book in under two hours. I laughed to myself, disbelieving that I had finished a book that quickly and how much I enjoyed it. Just like that I was out of my book mourning period and had to immediately write down my thoughts about it.
Everything was spot on, the comedy, awkwardness, realness, and love cutesy moments between the characters. The only parts I disliked was when Riley was too hung over on her ex, crying and eating quite a lot. I understand when relationships don't always end up the way some people like to but really it felt as if Riley was milking it a little too much. And I also did not like whenever things began to get good and right between Riley and Max something, anything, had to get in their way of HEA and it just pissed me off. It always happens in books like this and sometimes I really wished it didn't though it does lead up to the climax of the story and it also makes the ending that much better.
Overall I gave the book 5 stars despite what other people thought about it because I really did enjoy the book, the characters and the overall ending. It was a good backup book to read after my mourning book period – it had the perfect amount of laughter and awww moments that were spot on. I have also heard and read of a many reviewers nag about how they thought the characters were too un mature and whatnot but again that was the author's whole purpose! You don't wake up one morning and decide in your early twenties that you're suddenly going to be a mature twentysomething year old because like that ever happens. I felt connected to the character and could not believe some of the things they were thinking about crushes and relationships because that is the exact same thing I think of!
Thank you NetGalley and to the publishers for approving me for this read and thank you dear readers for reading the review!
Over and out.